FATAL FRAME III The Tormented (2010/Pc/Multi)
Year :
2010
Genre :
Adventure / 3rd person / survival Horror
Developer :
TECMO
Quote:
Fatal Frame III: The Tormented - sebuah permainan dalam genre survival horror. Permainan ini adalah yang ketiga dalam serangkaian game dengan nama yang sama. Para tokoh utama dari permainan ini adalah seorang gadis, Ray Kurosawa, seorang fotografer lepas 23 tahun.

Membuat gambar di sebuah rumah seharusnya angker, catatan Ray bahwa citra suaminya, yang meninggal dalam kecelakaan mobil, memanifestasikan dirinya dalam foto. Setelah kejadian itu, Ray mulai melihat mimpi aneh berulang, yang melihat suaminya dalam mimpinya. Suatu hari dia terbangun setelah salah satu mimpi, ia melihat tato misterius, yang secara perlahan muncul di berbagai bagian tubuhnya.

Ray akan ditemani oleh Kay Amacuro (Paman Miao), seorang teman dari mantan tunangannya-, serta Mick Hinasaki; dan Mayu Amacuro Proyek Zero II: Crimson Butterfly. Pahlawan utama Proyek Zero, sekarang menjadi asisten ray. Myo sendiri juga muncul dalam beberapa episode permainan.
System requirements:
- Operating system: Windows XP / Vista / 7
- Processor: Intel Pentium D - 3,2 GHz / AMD Athlon 64 X2 - 2,2 GHz
- Memory: 1 GB
- Video: 128 MB with SM3.0 (GeForce 6600GT / Radeon X1300XT)
- Sound Card: sovmestimoya with DirectX9.0
- Free hard disk space: 4,22 GB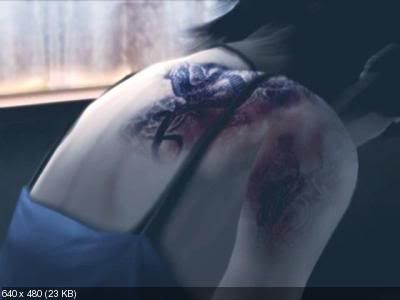 Installation :
1. Mount Image
2. Install The Game
3. Langsung Play
Alternative File Serve :